---
Warning: Articles in this wiki contain

spoilers

! Read with caution!
---
Welcome to the Mushoku Tensei Wiki!
---
We are currently housing 6,645 pages, 559 articles and 1,816 files, with 23,712 edits so far.
---
Getting started • Help pages • FANDOM University • Things to do • Administrators
---
This wiki is dedicated to the Mushoku Tensei light novel series and its subsequent adaptations. We are striving to turn this place into a reliable source of information for the series, but to do that we need your help! This wiki is being constantly updated and we encourage you to join us on our task to expand this wiki with new articles and improve older pages with valuable edits.

Anonymous editing has been disabled for this wiki. To contribute, you must login or sign up for a free account. After that, you can get started and help out by editing typos, work on article stubs or leave feedback in comments and talk pages. You may also consider creating wanted pages.
If you need help, you can refer to the Help pages, FANDOM University or ask an admin.
Links
---
Mushoku Tensei: Jobless Reincarnation (無職転生 〜異世界行ったら本気だす〜 Mushoku Tensei: Isekai Ittara Honki Dasu, lit. "Jobless Reincarnation: I Will Seriously Try If I Go to Another World"), abbreviated as Mushoku Tensei (無職転生), is a Japanese light novel series written by Rifujin na Magonote with illustrations by Shirotaka. The series originally started as a web-based novel series on November 22, 2012 uploaded by the author on the website Shosetsuka ni Naro; following its success on the site's popularity it was acquired by Kadokawa within the following year under their publishing house Media Factory, and officially began its publication as a light novel series on January 23, 2014.
SYNOPSIS
---
An unnamed 34-year-old Japanese NEET is evicted from his home following his parents' death. Upon some self-introspection, he concludes that his life was ultimately pointless. Walking down a street he intercepts a speeding truck heading towards a group of teenagers, in an attempt to do something meaningful for once in his life he manages to pull one of them out of harm's way before getting himself in the way of the truck and dying. Awakening in a baby's body, he realizes he has been reincarnated in a world of sword and sorcery. He resolves to become successful in his new life, discarding his past identity for his new life as Rudeus Greyrat. Due to inherited affinity and early training, Rudeus becomes highly skilled at magic with help from his previous life's intuitions. During his childhood, he becomes a student of a demon magician Roxy Migurdia, a friend to half-elf Sylphiette, and a tutor to noble heiress Eris Boreas Greyrat. Rudeus tries his best to live this new life with no regrets to leave behind.

Links
---
| | | |
| --- | --- | --- |
| | Ruijerd Superdia (ルイジェルド・スペルディア Ruijerudo Superudia) is the former leader of the Superd's Warrior group who once served under the Demon-God Laplace with unwavering loyalty. He was accompanying Rudeus and Eris but left in search of his people. Following his tribesmen's extinction, Ruijerd travels the world to dissolve the stigma against the Superd tribe. Read more... | |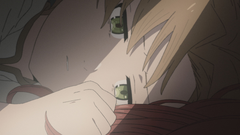 #23: Wake Up, and One Step Forward
Released December 19, 2021
---
Suddenly, Eris disappeared, leaving behind a letter. Rudeus thought that he was able to start his life over again and change through various encounters and journeys, but the shock of losing Eris made him withdraw again Read more...
Join our Discord and Subreddit
The Mushoku Tensei Wiki has its own Discord server and Subreddit where you can connect with fans! Click on the respective icon below to join us: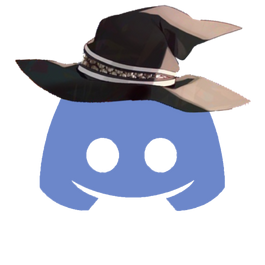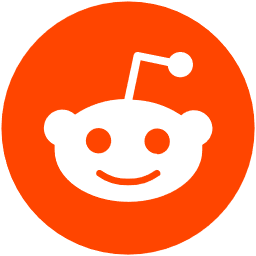 Please read the requirements before requesting affiliation with the wiki.