Welcome to the Mushoku Tensei Wiki!
Warning! Articles in this wiki will contain spoilers from the series! Read at your own risk!
Getting started
•
Help pages
•
FANDOM University
•
Things to do
---
This wiki is a fan-made wiki dedicated to the Mushoku Tensei series. We encourage users to help make this wiki even better. Check out the above links to get an idea of how wiki editing works. We are striving to turn this place into a reliable source of information for the series.
Synopsis
| | |
| --- | --- |
| A 34-year-old Japanese NEET is kicked out of his house following the death of his parents. He intercepts a speeding truck heading towards a group of teenagers and pulls one of them out of the way before dying. Awakening in a baby's body, he realizes he has been reincarnated in a world of sword and sorcery. While initially indulging in his perversion, he resolves to become successful in his new life, discarding his past identity for his new life as Rudeus Greyrat. | |
Featured Article
| | | |
| --- | --- | --- |
| | Ruijerd Superdia is the former leader of the Superd's Warrior group who once served under Laplace with unwavering loyalty. He was accompanying Rudeus and Eris but left in search of his people. Following his species' death, Ruijerd travels the world to dissolve the stigma against the supard race. Read more... | |
Contribute to this Wiki!
We have a lot of content on this wiki. With your help, we can make it even better.
Anonymous editing has been disabled for this wiki. To contribute, you must login or sign up for a free account. After that, you can get started and help out by editing typos, work on article stubs or leave feedback in comments and talk pages. You may also consider creating wanted pages.
If you need help, you can refer to the Help pages, FANDOM University or ask an admin.
Are you an experienced editor? Check out the Community Page or Special pages to see which areas of the wiki are in need of help.
Official Channels
The Mushoku Tensei Wiki has its own official Discord server and is affiliated with the subreddit. Click on the respective icon below to join us or connect using the server.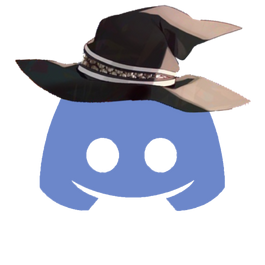 Latest Episode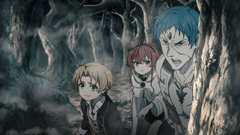 Children and Warriors
With their new money-making scheme in place, Dead End head out to track down a mysterious monster. Unfortunately, the job doesn't go as smoothly as they hope, and Rudy's plans may turn out to be a lot less safe than he thought. Read more...
Community content is available under
CC-BY-SA
unless otherwise noted.